"Memories"
Limited edition works spanning a year's exploration —
from my recent art show, "Memories." ⋆。°✩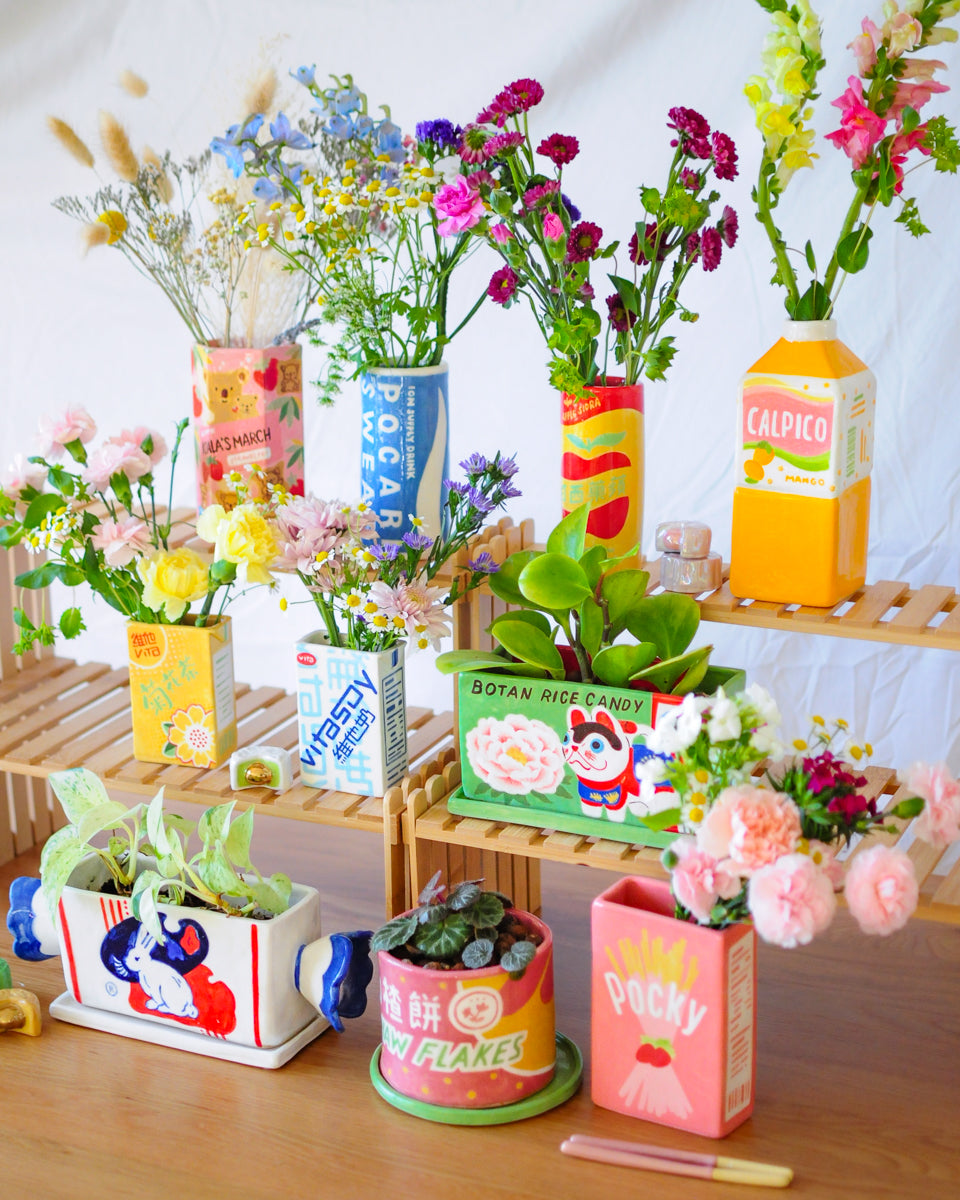 Asian Snack Vases
For this series, I created 10 Asian snacks from my childhood as ceramic vases or planters — handbuilding or slipcasting the form before meticulously painting every detail on. Each piece is limited edition, as I will not be revisiting this project in the future (aside from possibly the Vitasoys). This project spanned a year of collaboration with Amy Wibowo.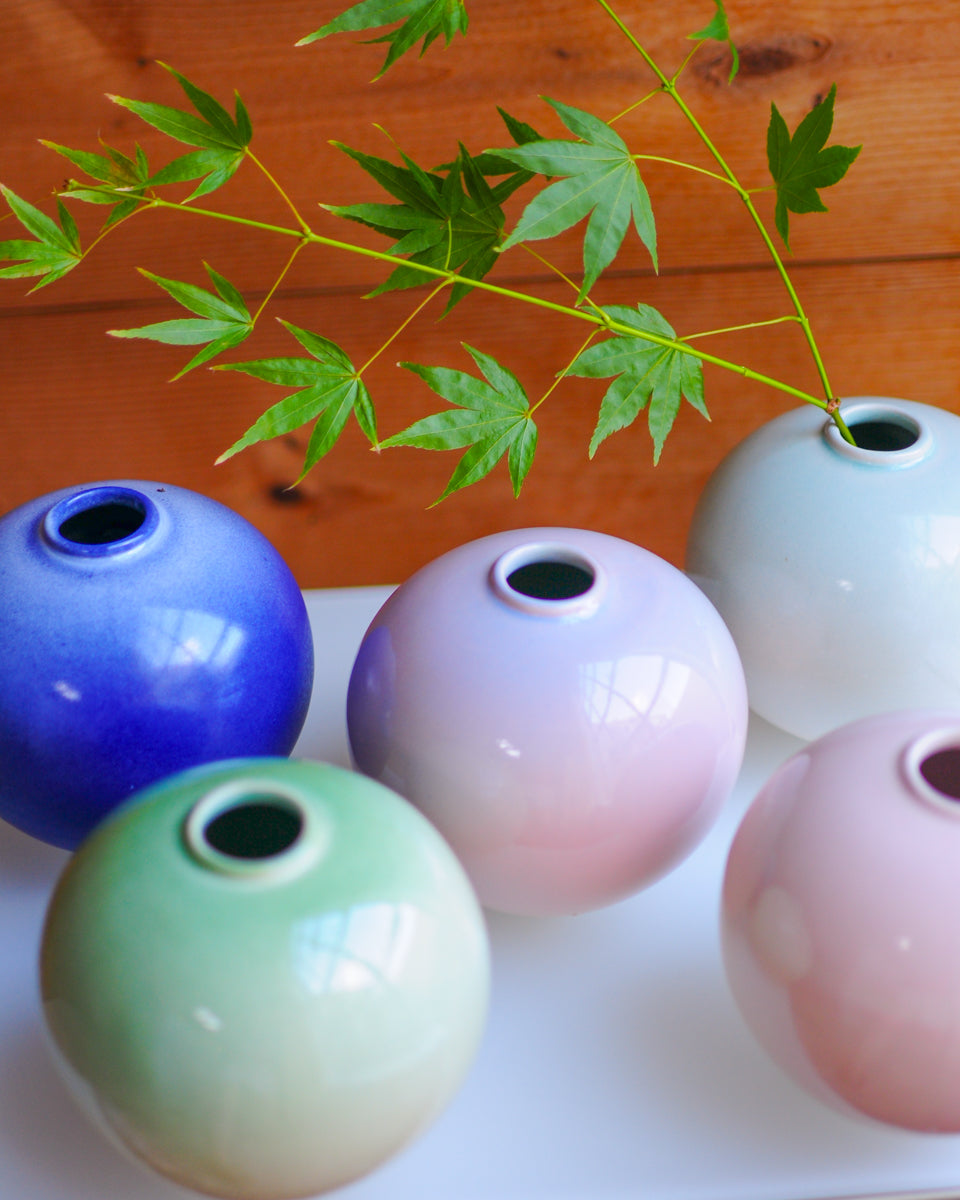 Mooncake Wishes
In this winter edition of the Mooncake Wishes collection, I've designed a set of moon jars as well as clover wall vases. In this collection, I sought to explore beauty through form — the kind of interior design aesthetic that I personally strive for in my own home: simple, elegant, classic.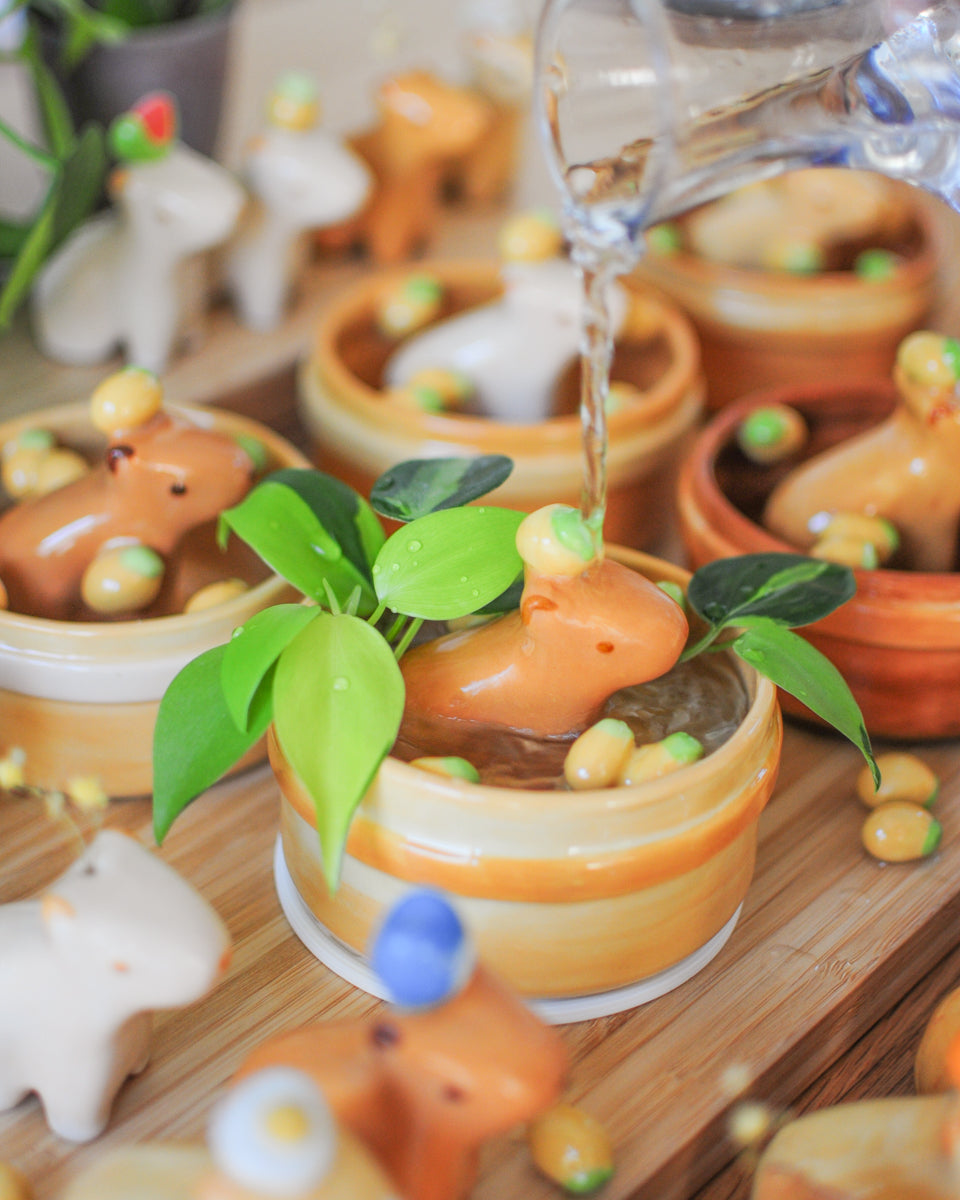 Capybara Propagation Pots
At last, our capybara friends are here! I've recreated a limited run of my viral capybara propagation pots. As documented in my recent reels, each pot involves around 20 hours of meticulous slipcasting, handbuilding, underglazing, and glazing. Special thanks to Christina Young and Jeffrey Lin for their assistance in the design process.